The range of personal tax returns I prepare is expansive and cuts across many industries.
From Police Officers , nurses, artistic people including spiritual healers, musicians, actors, lawyers, accountants (yes), designers, teachers, Tradies, care givers, investors, sales, marketing, you name it I've lodged it.
There is no doubt most people view tax as a mind field, after all it can be complicated.
The pricing for my service begins at $132 (Inc GST) for a standard Payg tax return.
Be very careful of what you think you can claim.
Watch out for any advice you get that is not from a registered tax agent. Make sure you visit the ATO Deductions page to clarify any questions and if you are still not clear contact me.
Remember there are possible penalties, fines and interest charges for incorrectly claiming deductions that are simply not allowable. Don't worry, I'll make sure we claim everything you can without crossing that line.
Remember tax is very specific to the individual, and their occupation.
For example most office workers who go to their job, stay at the office and have everything provided for them, will not have a lot to claim, and hence a lower tax return. However, a traveling sales person who is not reimbursed for travel expense can claim this deduction on their tax return and receive the appropriate tax refund. In most cases more deductions will mean a greater amount of tax back.
Keep this in mind at tax time.
Assuming you are taxed correctly from your employer, without deductions and you are in private health fund you will get a refund of $150.
There is no automatic entitlement to get tax back because you have paid it during the year.
How I maximise your tax refund?
What I do for my clients is to get a clear understanding of their occupation, industry and a general over view of their financial situation.
I gain a clear and thorough examination of your individual situation to make sure no deductions are missed that you can claim. I use ATO guidelines on specific industry benchmarks to make sure if you are over these benchmarks they are fully justified, as this can increase the chance of audit.
It's best to be proactive rather than reactive when it comes to lodging your income tax return.
Here is a link for some benchmarks and the usual tax claims.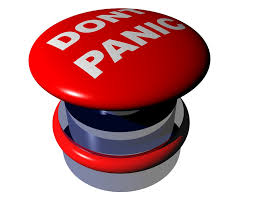 If you think too hard or just driving you nuts. Let me gladly do your tax for you.
There is no tax too complicated. I love the challenge when approached with a very tricky return. I have direct access to tax law advice. Rather than invade you with various links and forms I personalise my service. I will get from you directly what I require return to complete your tax return.
There are occasions when a new client users my services and I realise that there were some blatant deductions that should have been claimed in prior years.
If this is the case I can you.
I can go through and amend prior returns to make sure you claim your entitled tax deductions.
One of my specialties is investment properties and capital gains for individuals. I have many clients with investment properties and understand exactly what you can and can't claim.
Note – There is no limit to the amount of returns I can lodge for you.
People can put off tax returns for years.
I completed 10 years for someone once, they thought they would owe but got a refund. Is this you?
Don't hold onto that terrible feeling any longer, let me take care of it for you. I will be able to get most of what is required from the ATO portal. Pass them over to me and tick them off your to do list.                                                                        
Take the weight off your shoulders and know you are in safe hands.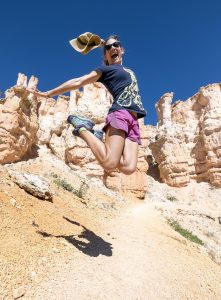 Fee structure
A standard personal tax return will start from $132 (Inc GST).
I can provide you a personalised quote before proceeding. As I have mentioned tax returns can get quite complex which makes generalized quoting difficult. Don't forget, my fee is a tax deduction too.
So go make that cup of tea, rest assured your tax is in safe hands and certainly in a pleasant environment at Tax by the Beach. And will be returning to you shortly.